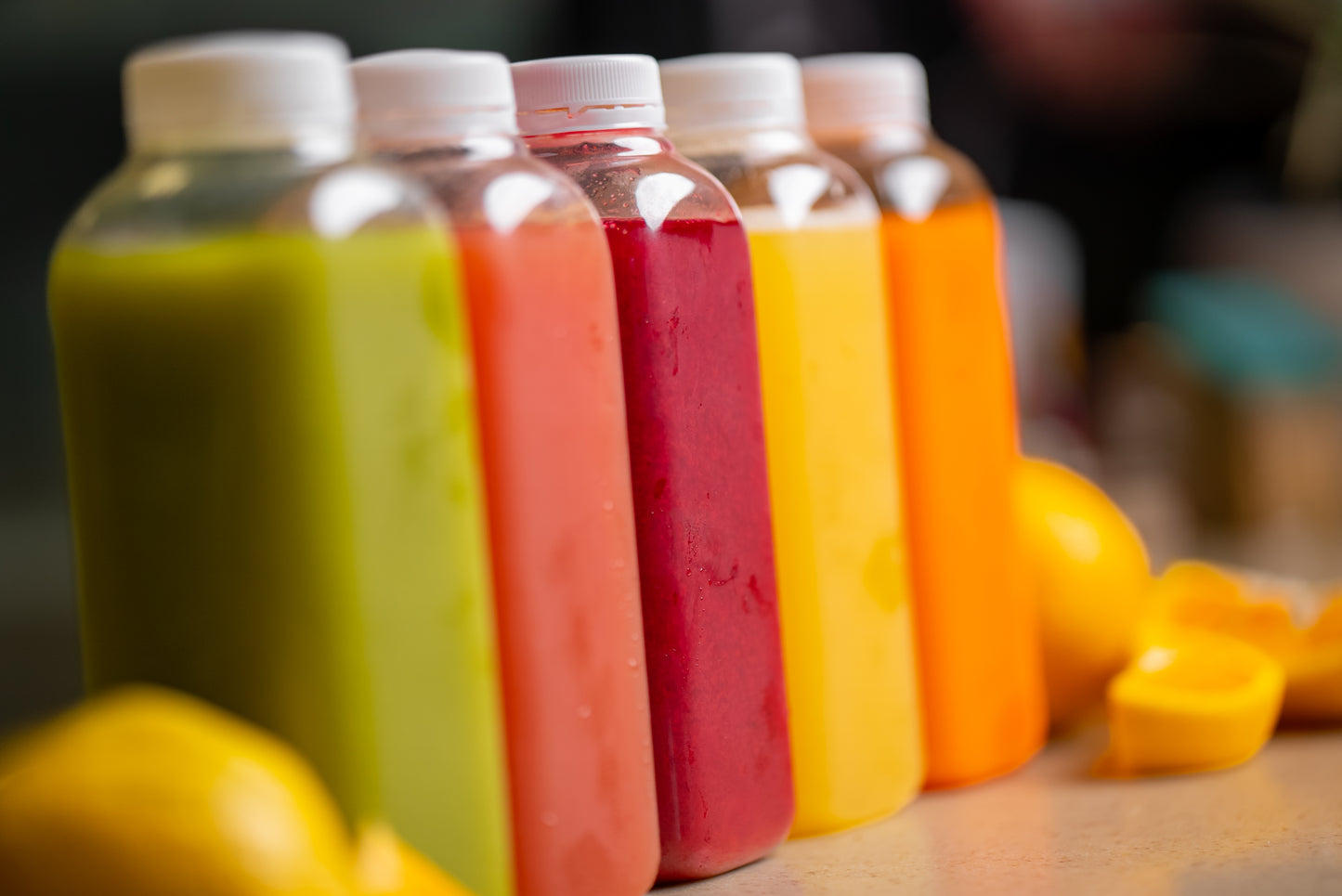 Exciting news from Gino The Soup Man! We are now offering 100% organic, cold pressed juice --shipped frozen directly to your door! Each 16oz juice contains over 3 pounds of organic fruits and veggies, and are perfect for flooding the body with high impact vitamins and nutrition. Each juice is created using a cold pressed method and then quickly frozen which preserves nutrients and prevents oxidation.
Your juice will arrive frozen, and we suggest keeping them that way. Take them out as needed, and defrost in the fridge. Once fully defrosted, enjoy within 24 hours for maximum freshness, flavor and nutrition.
Try a box of 16 assorted juices, or enjoy a Soup and Juice combo collection.
Please share with friends, and we would love to hear your feedback!